2019 The International Broadcast Equipment Exhibition (Inter BEE show) was held from Nov 13th to 15th at Makuhari Messe Nippon Convention Center.

E-IMAGE displayed classical items:Video tripods,bag and accessories, and also displayed numerous new products: Horizon one 3-axis camera stabilizer, Magic Q50 smart phone gimbals, WIRELESS MICROPHONE SYSTEM、INTERVIEWING MICROPHON. All the show products with innovative design and unique function, cooperate with a new style of the booth design,They were attracted a lot of attention, E-IMAGE booth were crowded by visitors every day.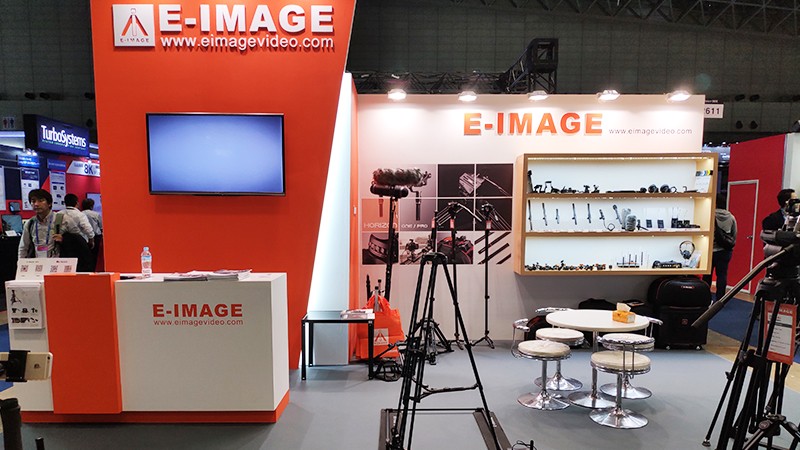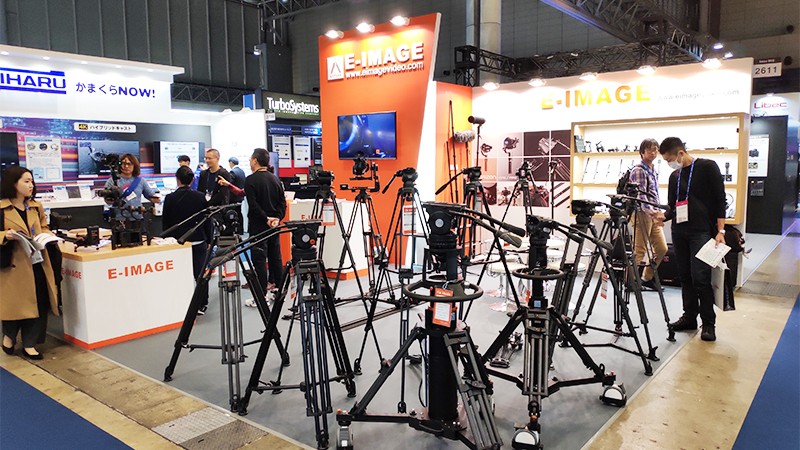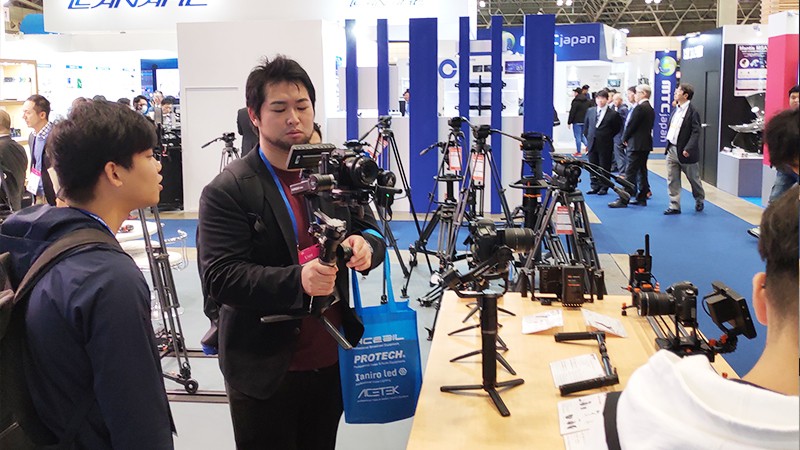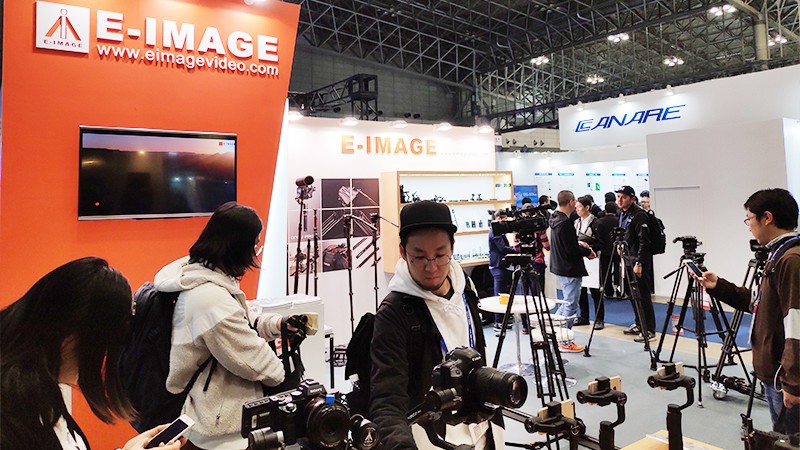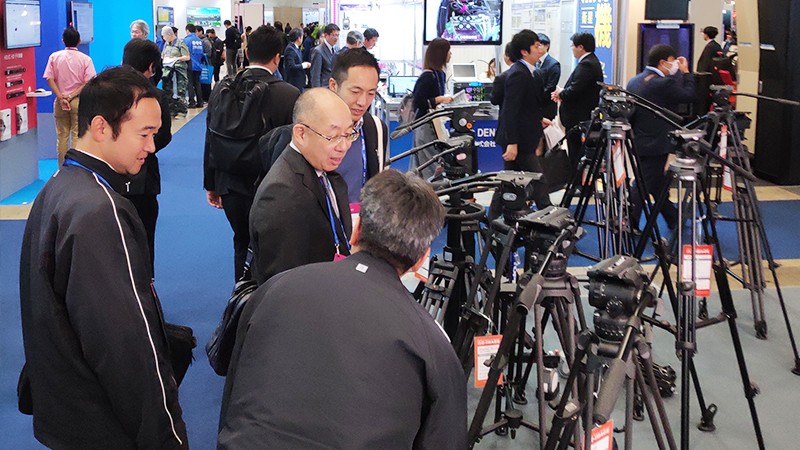 Audio products are the first time to display at this Inter BEE show, include Wireless Microphone, Interviewing Microphone, Recording Microphone, Broadcasting Microphone,Meeting microphone,Camera microphone.

E-IMAGE microphones can work with E-IMAGE BA/BC06P, BA/BC09P, BA/BC12P, BC16P microphone boom poles.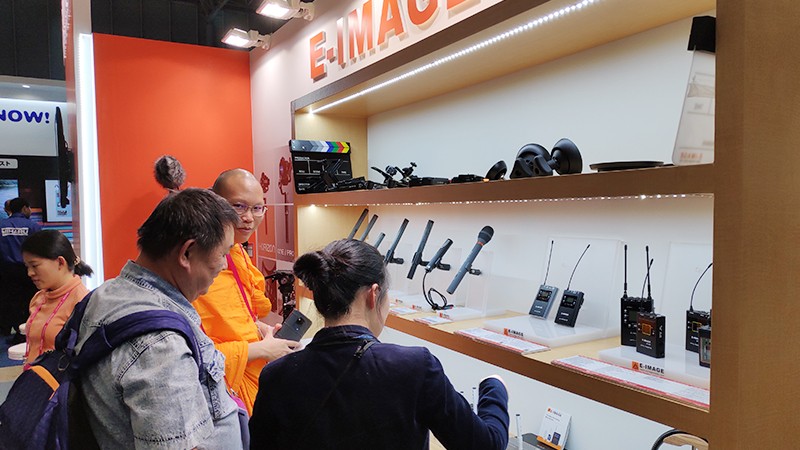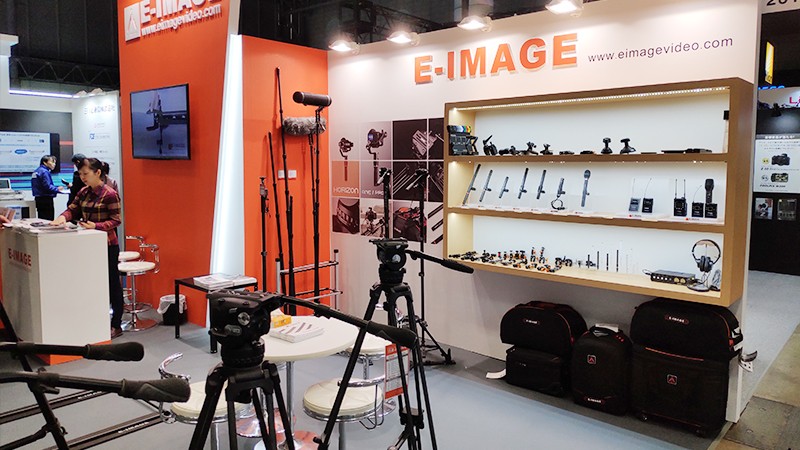 Camera and smart phone gimbals are the hot products in market,E-IMAGE Horizon one 3-axis camera stabilizer and Magic Q50 smart phone gimbals were released at the NAB show,and got lot of visitors to test and got a high evaluation.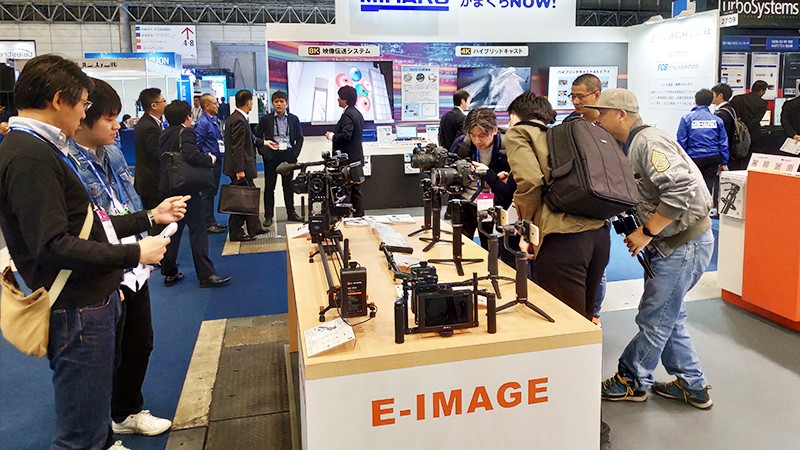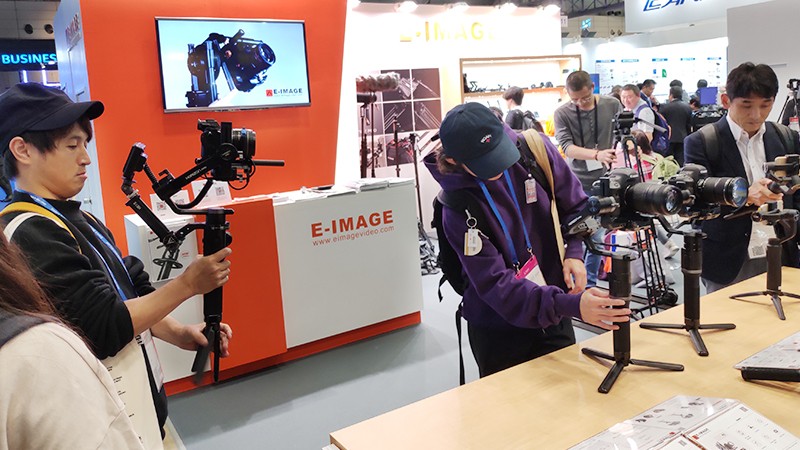 E-IMAGE Magic MOTOR, PTZ were got much attention on the spot, visitors spoke highly of the convenient and excellent experience of the APP control.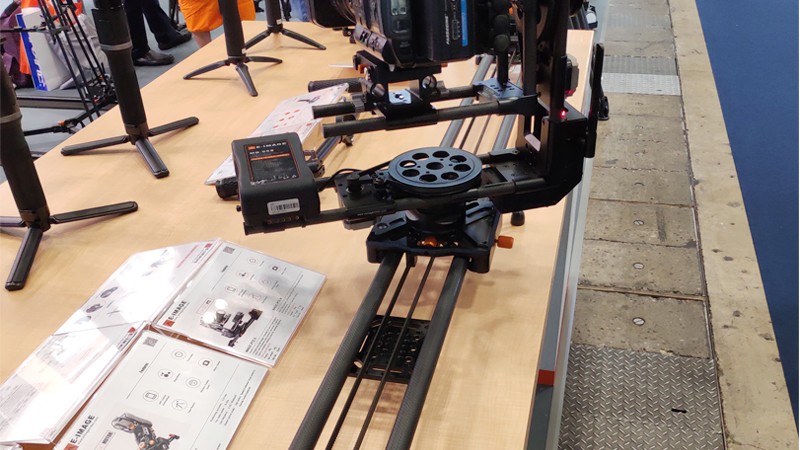 E-IMAGE staffs are explaining the process of how to use the products.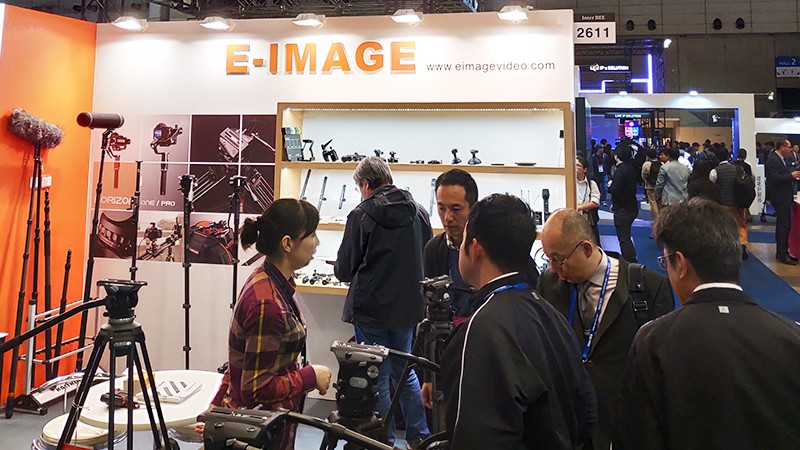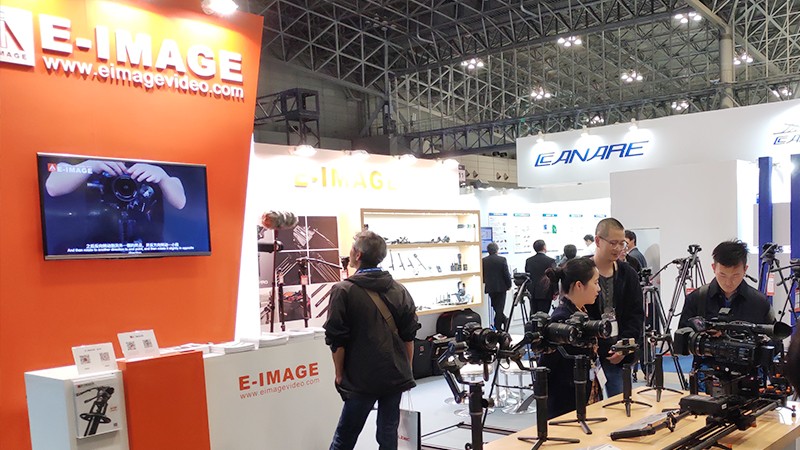 We believe E-IMAGE will bring more and more perfect products to users in the future.