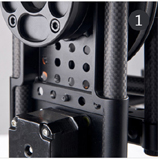 Adopt special motor
to ensure the motor precisionis 0.0001m.Max. speed range:0.01mm/s-
200mm/s.Make sure the camera could get perfectly steady shooting effect in any modes.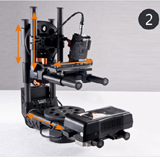 5 direction adjustable
to achieve different camera's center of gravity.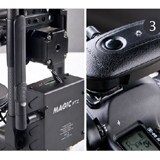 High-intensive Antenna
Max.remote control distance can be 20m.
Wireless shutter
With various cable releases could work with most of popular cameras in the market,even new one.Quick action.no delay.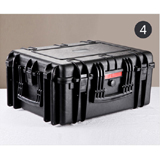 Hard safety case
durable airlight,waterpoof and crushproof,it ensures the PTZ remain safe from the elements.