Every two years there is one focal point in the sector: photokina, the world's leading imaging fair. Photokina brings together the industry, trade, professional users and end consumers with a passion for photography — in a way no other event can match.
E-IMAGE is the first time attend the Photokina show,and the booth is panorama very nice attracted lots of attentions.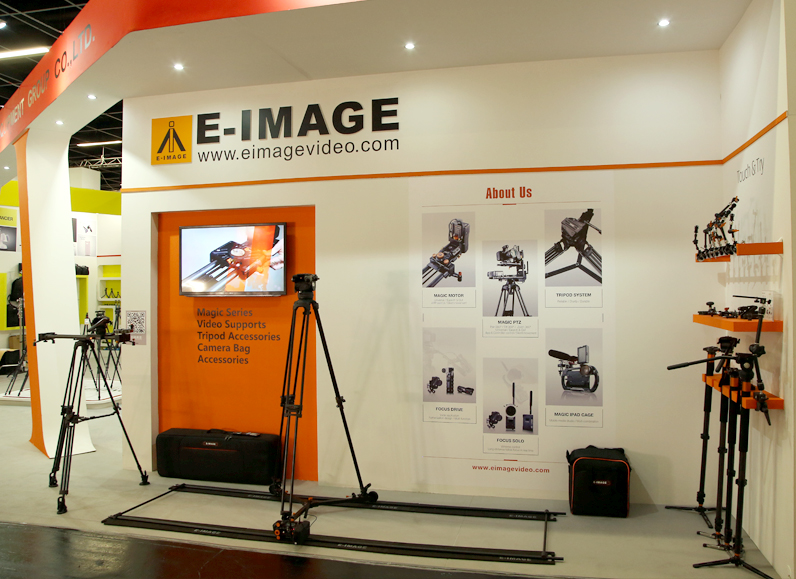 EIMAGE displayed video tripods and fluid head, magic intelligent new products, multi-function articulating arms in this Photokina show.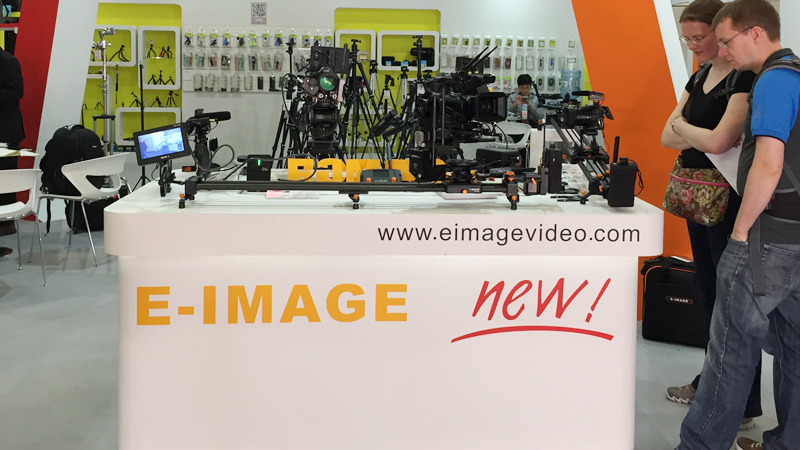 FOCUS DRIVE and FOLO FOCUS is the first time displayed in the Photokina show ,they designed with automatic stroke detection system ,a manual set up stroke point A- B its first appearance was warmly welcomed by visitors.
FOCUS DRIVE is controlled by wire, just need a handle, a motor, a cable, a piece of LP - E6 general battery, plus universal clamp can make your equipment rival the effect of the movie camera. It can combine professional tripods, stabilizer and so on, also can be installed on the handle, combined into a simple and easy Follow focus, which allows you to take video anywhere.
FOCUS SOLO is wireless, allows you to get free of the cables, a automatic stroke detection system, using 2.4GHz frequency, wireless transmission distance up to 200 meters.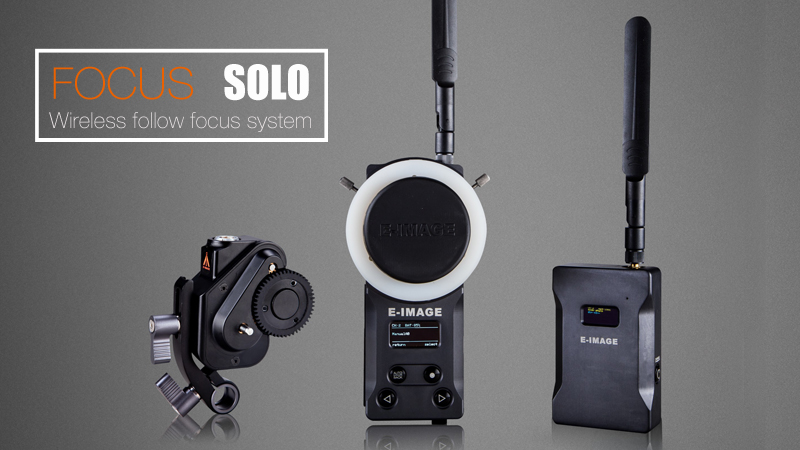 This is our first time exhibited on the Photokina motorized slide and electric four axis magic head, realizes the intelligent design, can realize the trace record, time-lapse, stop motion and other functions. Except by traditional remote control, we can also use mobile devices to control, download mobile phone APP, very convenient.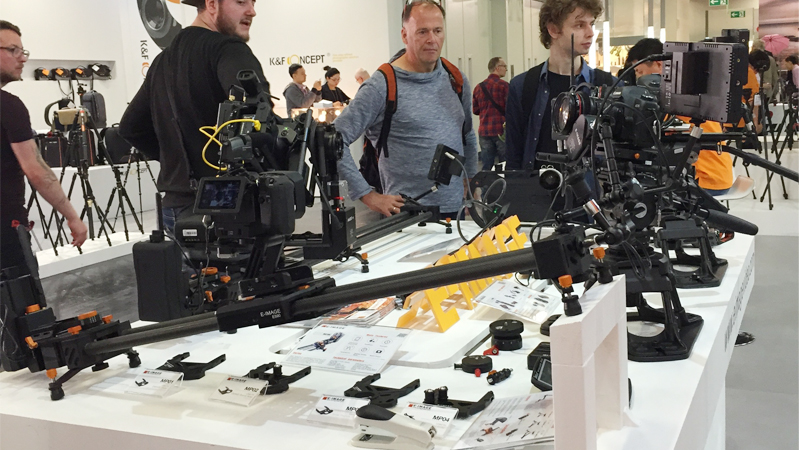 Customer experience product.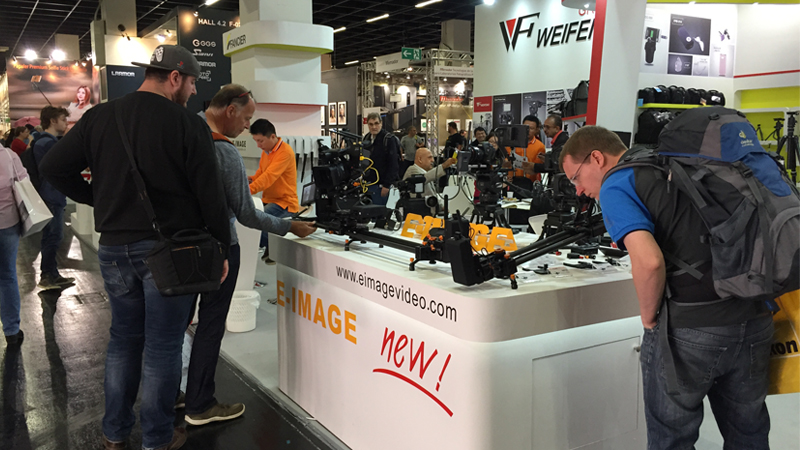 MAGIC PAD CAGE, can hold your Ipad MINI or AIR, its own high resolution screens an High Definition lens and editing software, allows you to easily shoot high quality video and can release out in real time.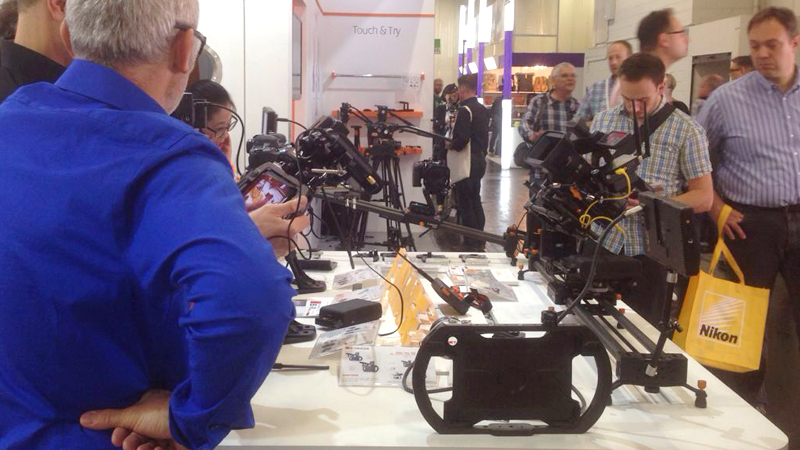 The new multi-functional articulating arms displayed in the exhibition, due to the innovative appearance advanced multifunctional design, attracted a large number of visitors.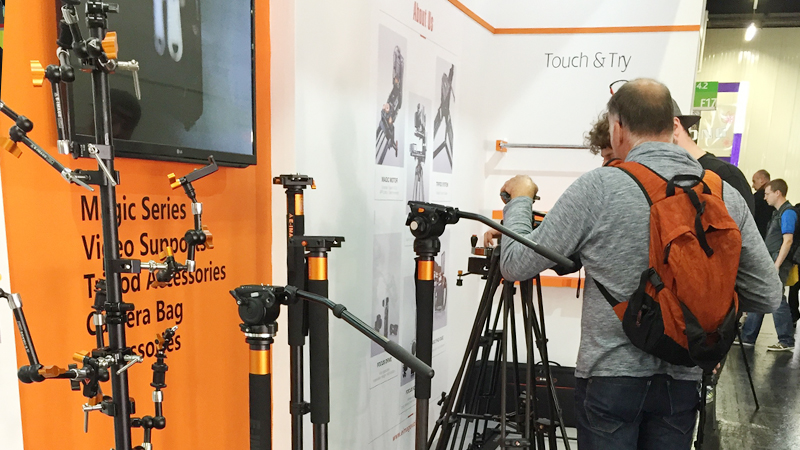 We believe EIMAGE will bring more and more perfect products to users in the future.